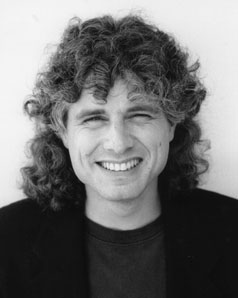 I'm wading through
The Best American Science Writing of 2010
and overarching theme of the collection is this:
things are complicated
. . . and in
Steven Pinker's
essay "My Genome, My Self," this slowly becomes apparent, as he analyzes the "genetic report card" he received from the personal genetic sequencing company
23andMe--
some of his genes validate reality: he has the gene for blue eyes and he actually has blue eyes . . . some don't: he has genes that make it highly likely that he will be bald, but he sports a billowing Jew-fro . . . some point at his heritage (Askenazi Jew) and some point towards percentages: the reports says he has a 12 percent chance of getting prostrate cancer . . . but most of what he had sequenced, like the genes for height, which is highly heritable, will barely have any effect (the dozen genes for height only account for 2% of the variation of height among humans-- the rest of the difference is caused by unknown factors) and may mean nothing in his life or everything, depending on all the other genes that weren't sequences, any unusual genes he has that are extremely rare, factors in the environment, and random mutation and affect-- and when Pinker philosophizes on why there is so much variety in humanity because of all these factors, when evolution doesn't require this much uniqueness for survival, he brings up the fact that if there's too much of any one type of personality, then there is a benefit to being different-- if everyone is nice, then it pays to be mean, but once there are enough mean people, they counter-act each other and it is the band of communal folks that will survive-- and he uses a proverb to remind us of the value of variety in a species: "The early bird catches the worm, but the second mouse gets the cheese."